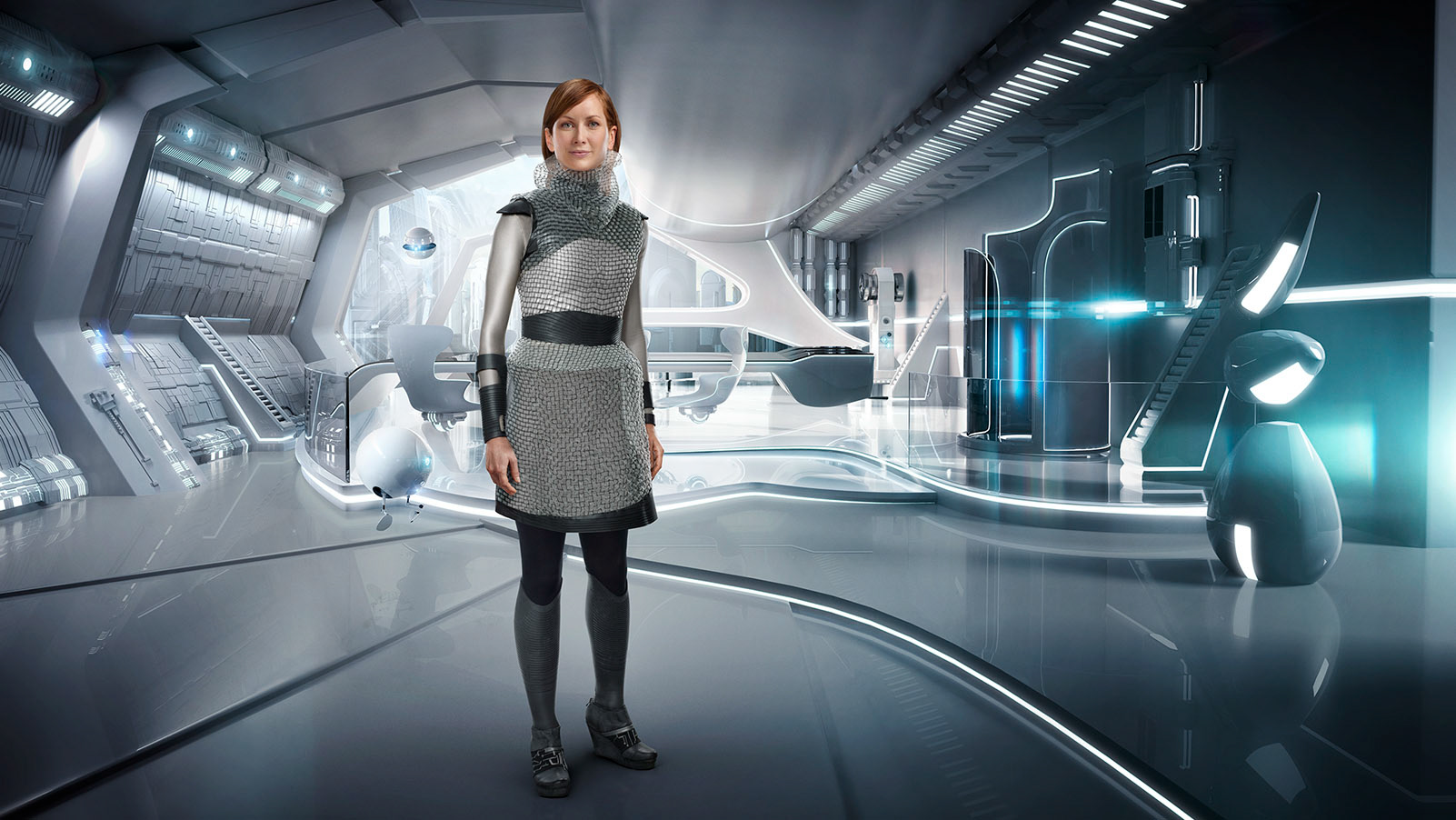 Sketches of futuristic interiors and cityscapes were the first design stage, followed by a complex, involved shoot and CGI-build in New York and London.  Models were meticulously posed to achieve the seamless transition from 'future' to 'present' shown in the final results.  Futuristic wardrobe was designed by Laura Jean Shannon.
Photography: John Parker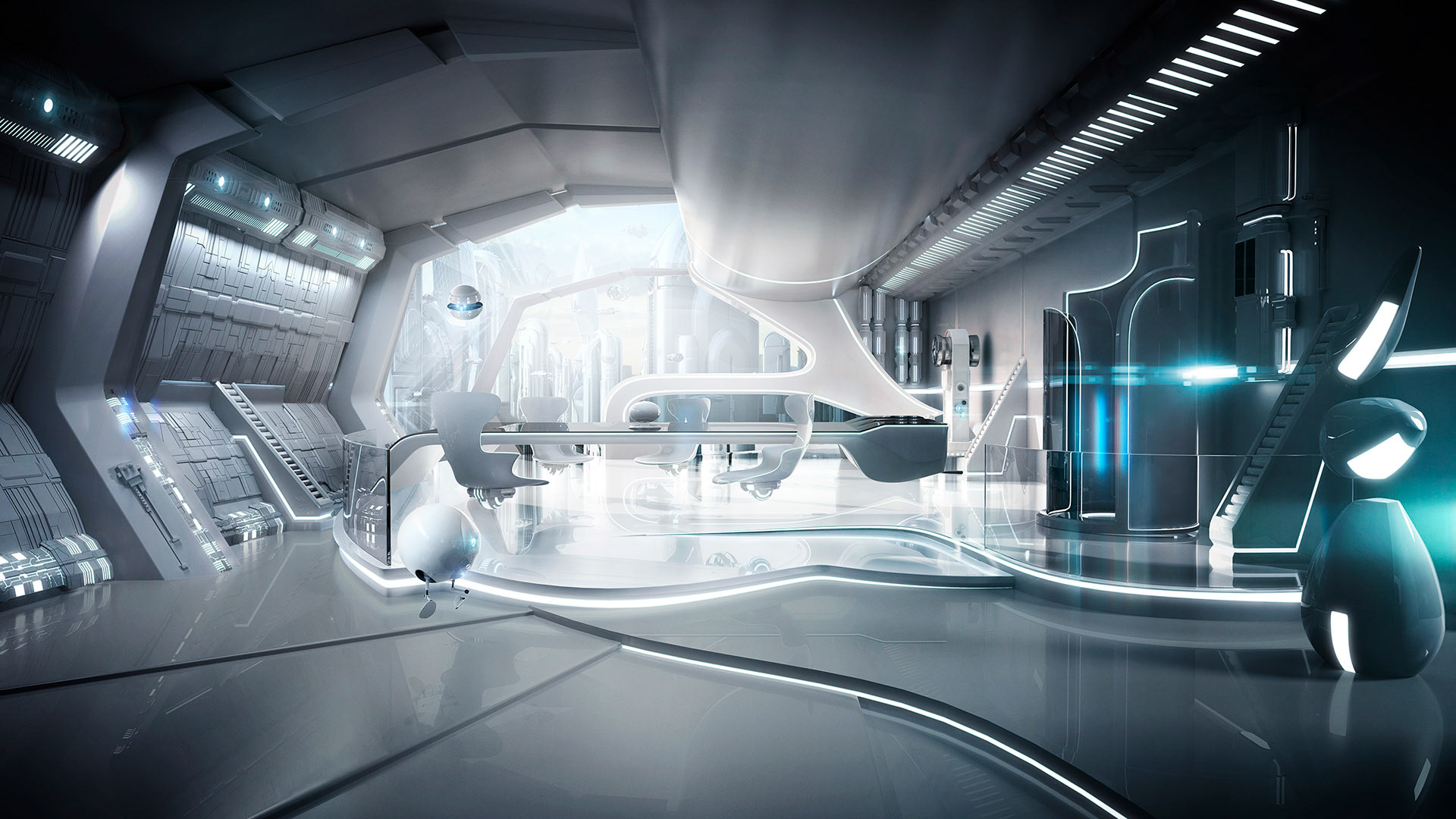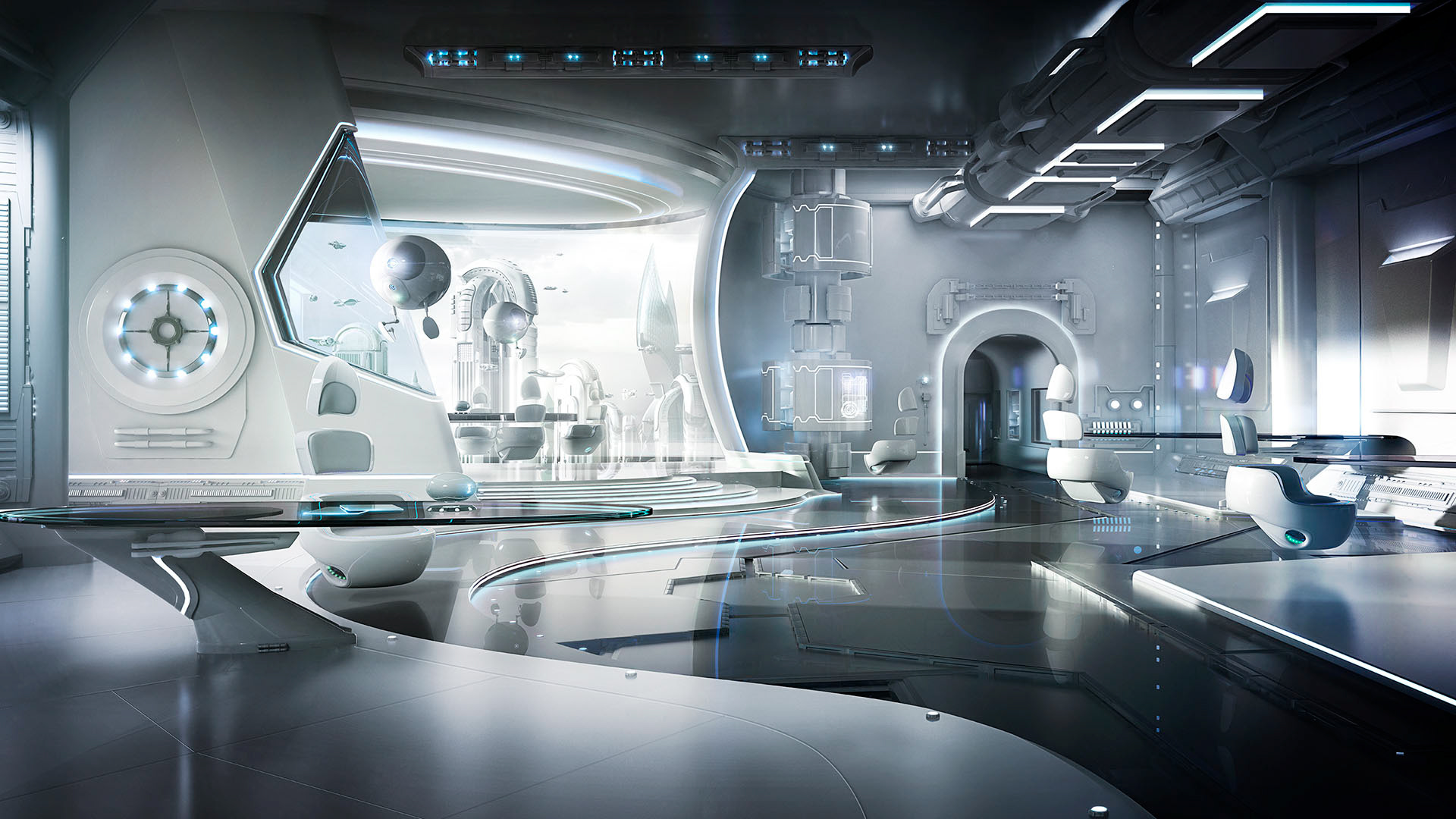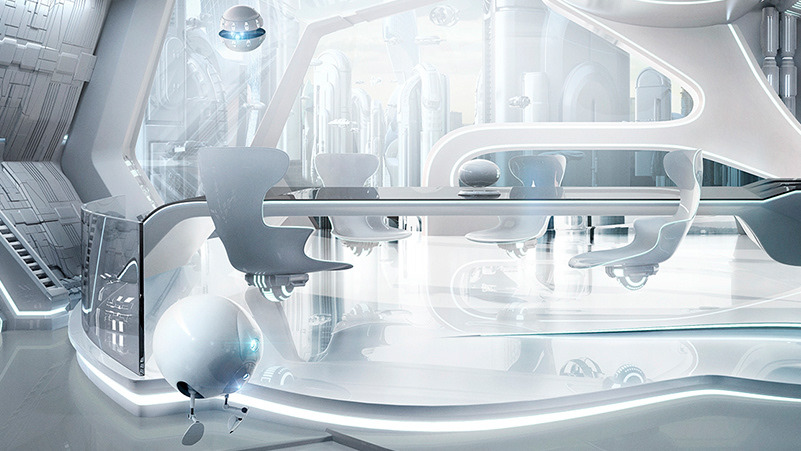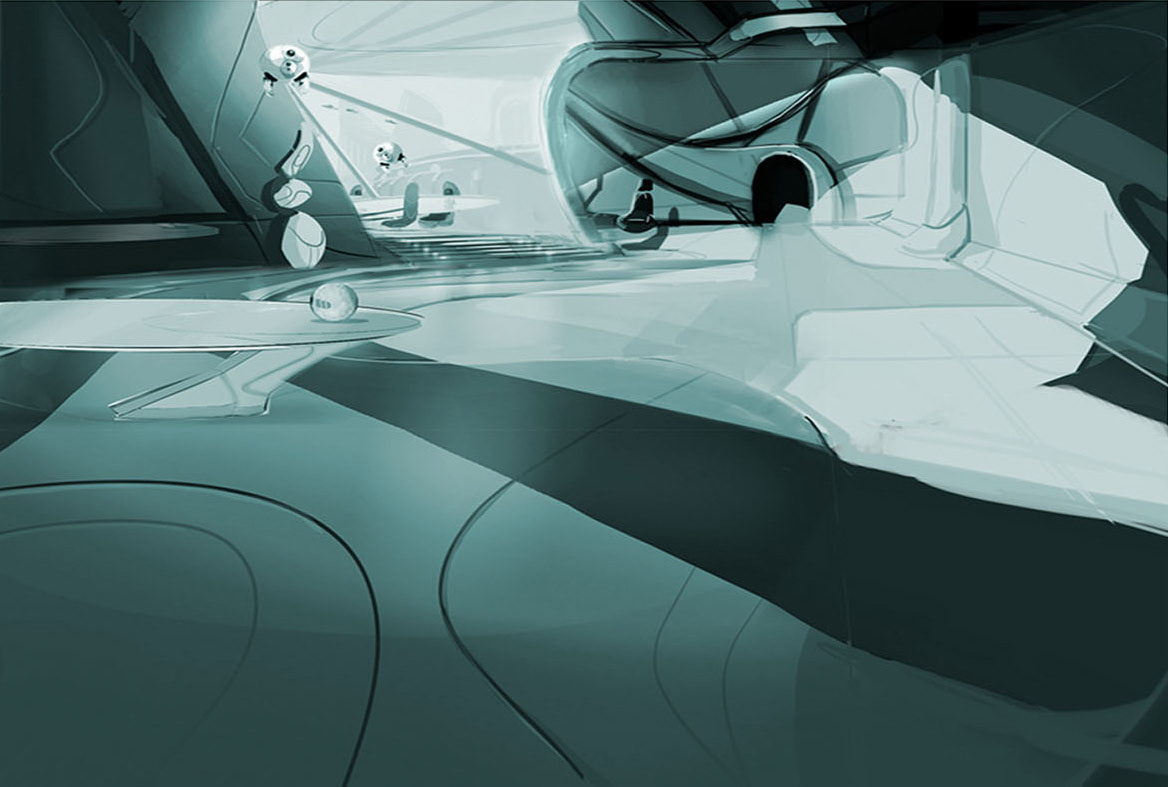 Our concept artists worked with the CGI operators to design the sets, keeping in mind all aspects of the process it allowed us to create ideas that we knew we could execute very well and without any hiccups later on. This meant everyone was happy and clear about the vision early on, and so we could iterate many more times, really pushing the quality to that next level.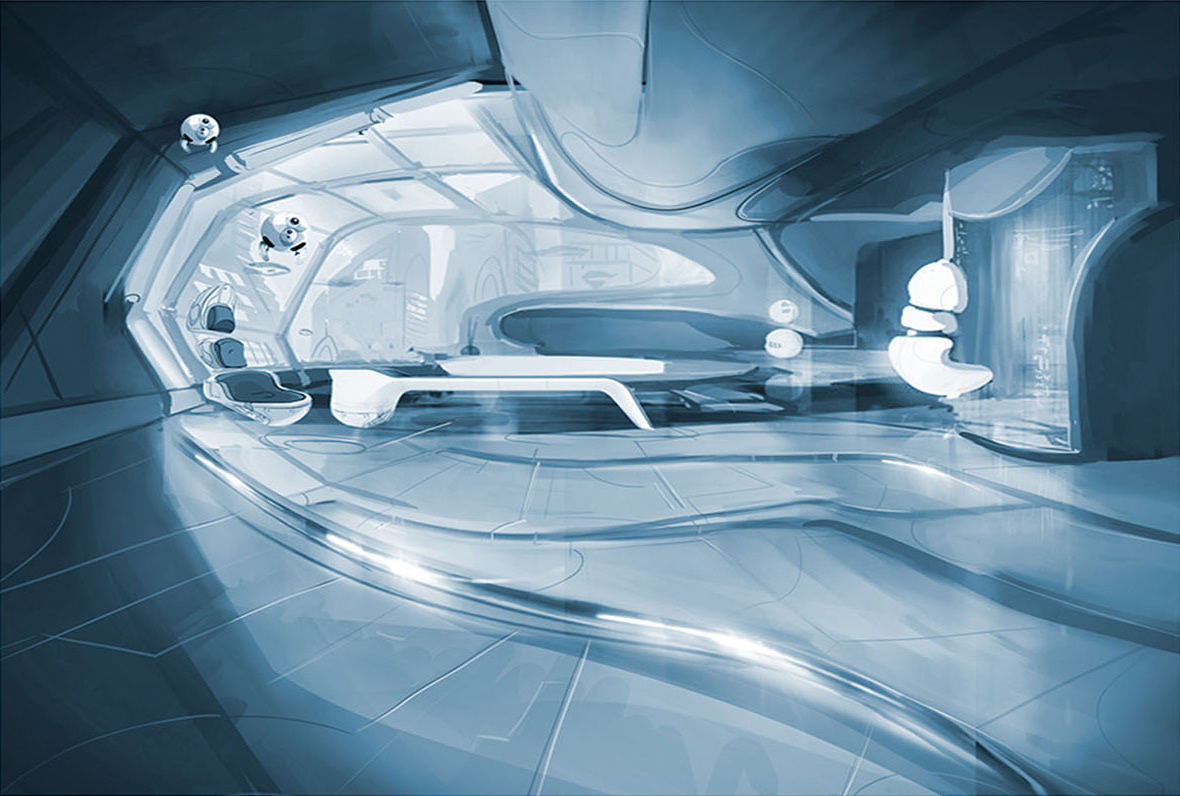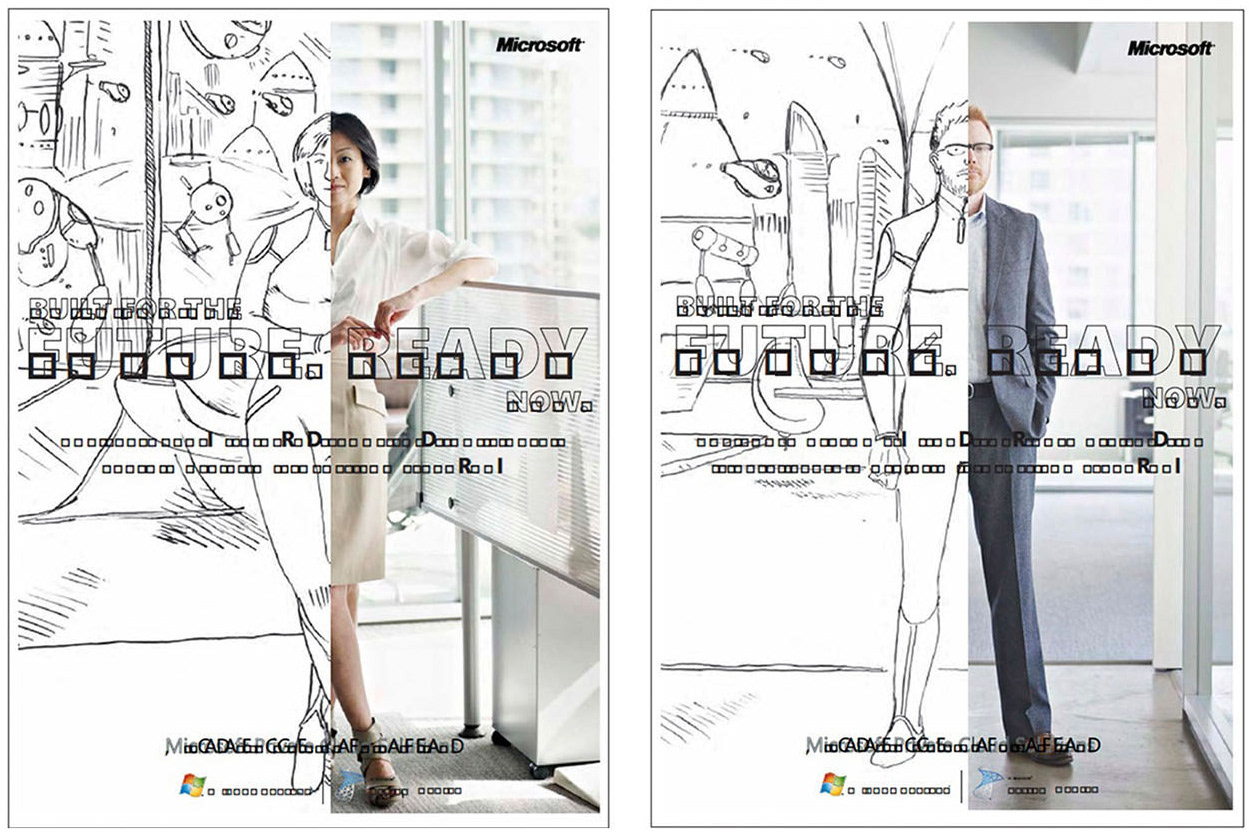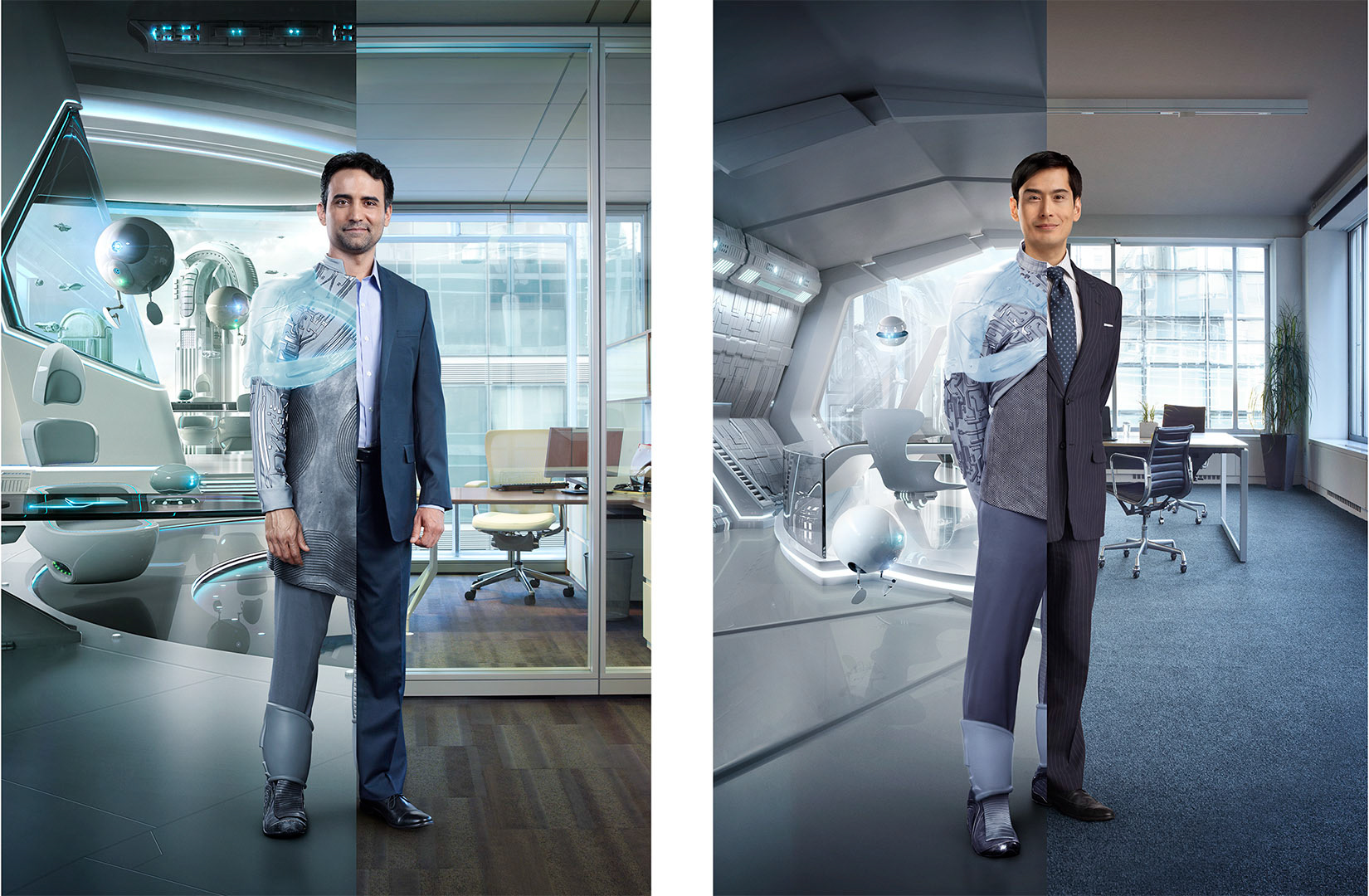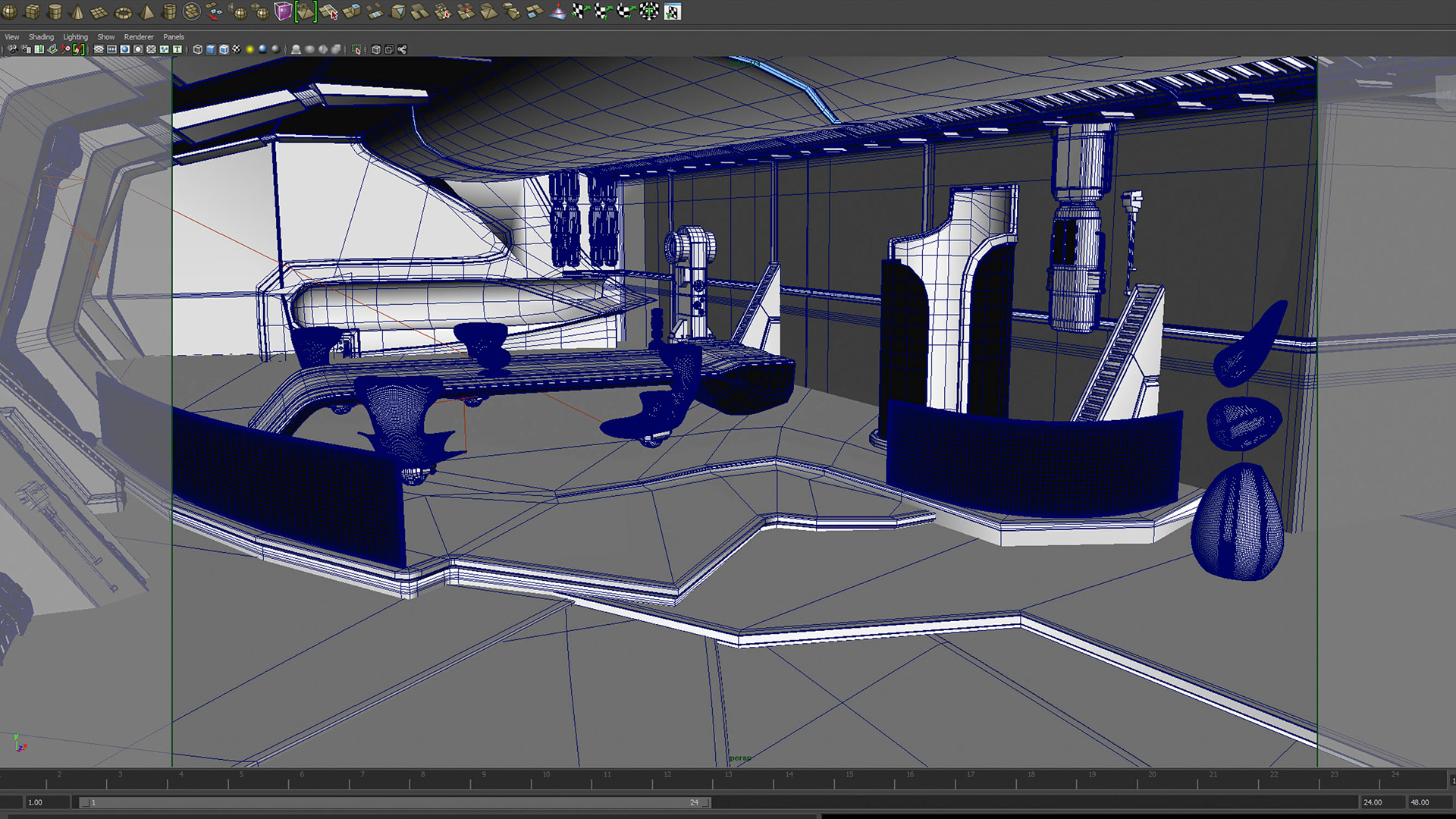 The sets were digitally modelled in great detail from the initial sketch designs. Doing it digitally meant we would get correct lighting and reflections, and have a lot of flexibility in the creative process, regarding mood, colour and content.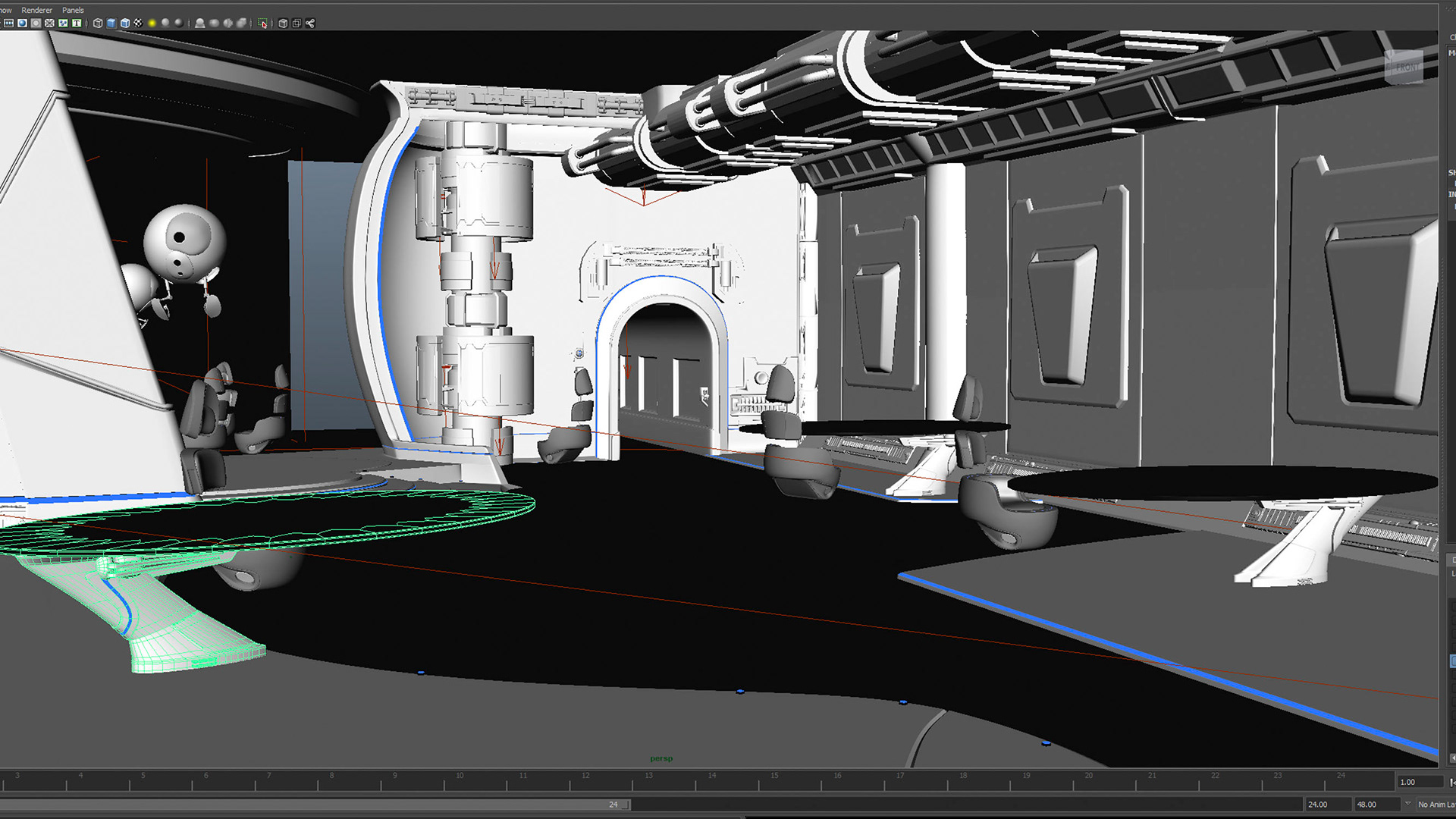 Modo really came through as a modelling package on this job and allowed us to quickly iterate which is key on a large scale project like this one.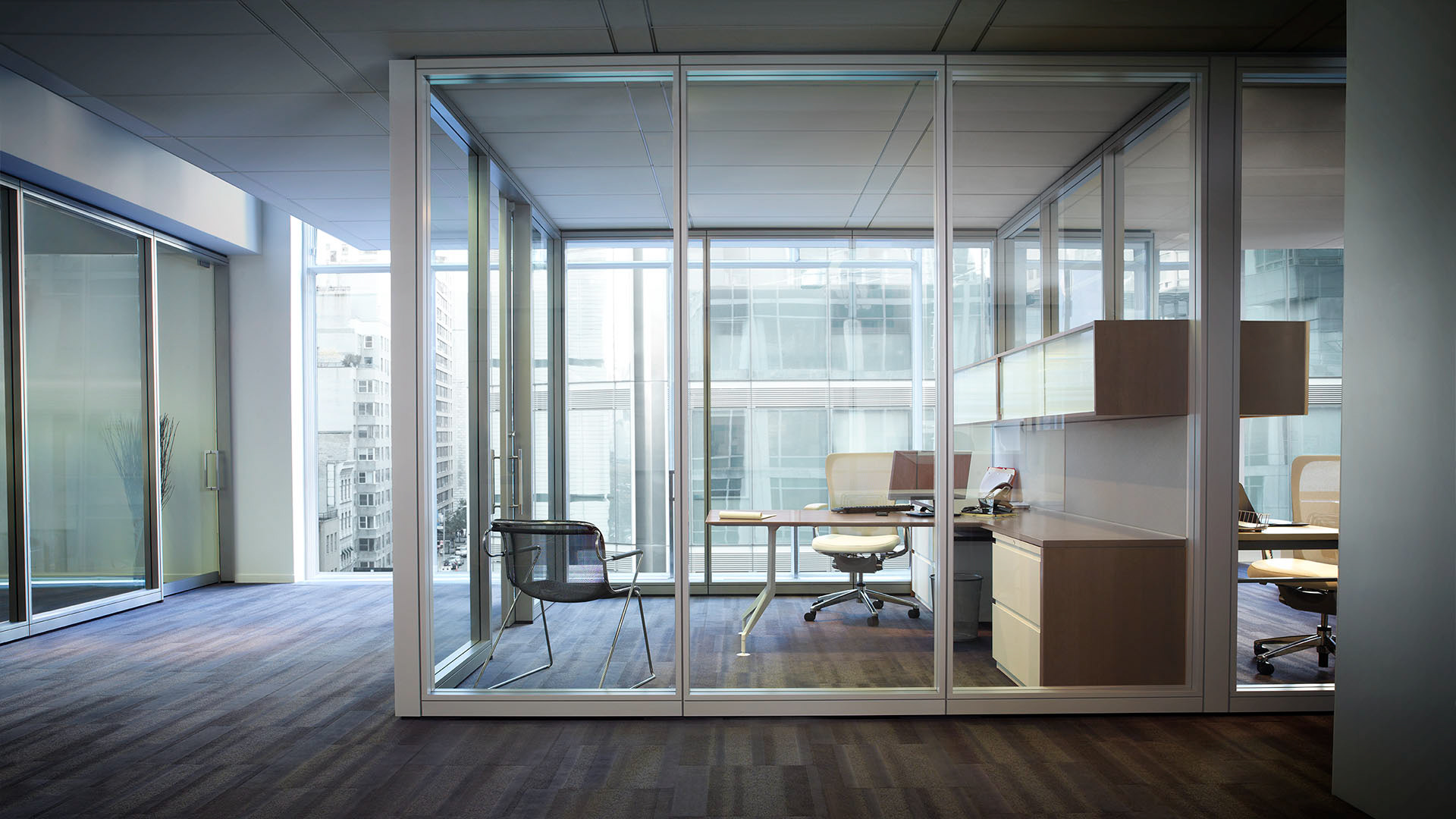 The photographic elements consisting of the current day offices, were shot and lit by John Parker. We took these backplates, matched camera lens data so the two versions of the office would marry up nicely.
The job entailed many executions for several different markets, a total of 16 different outputs. Our pipeline meant we could handle this quickly and smoothly.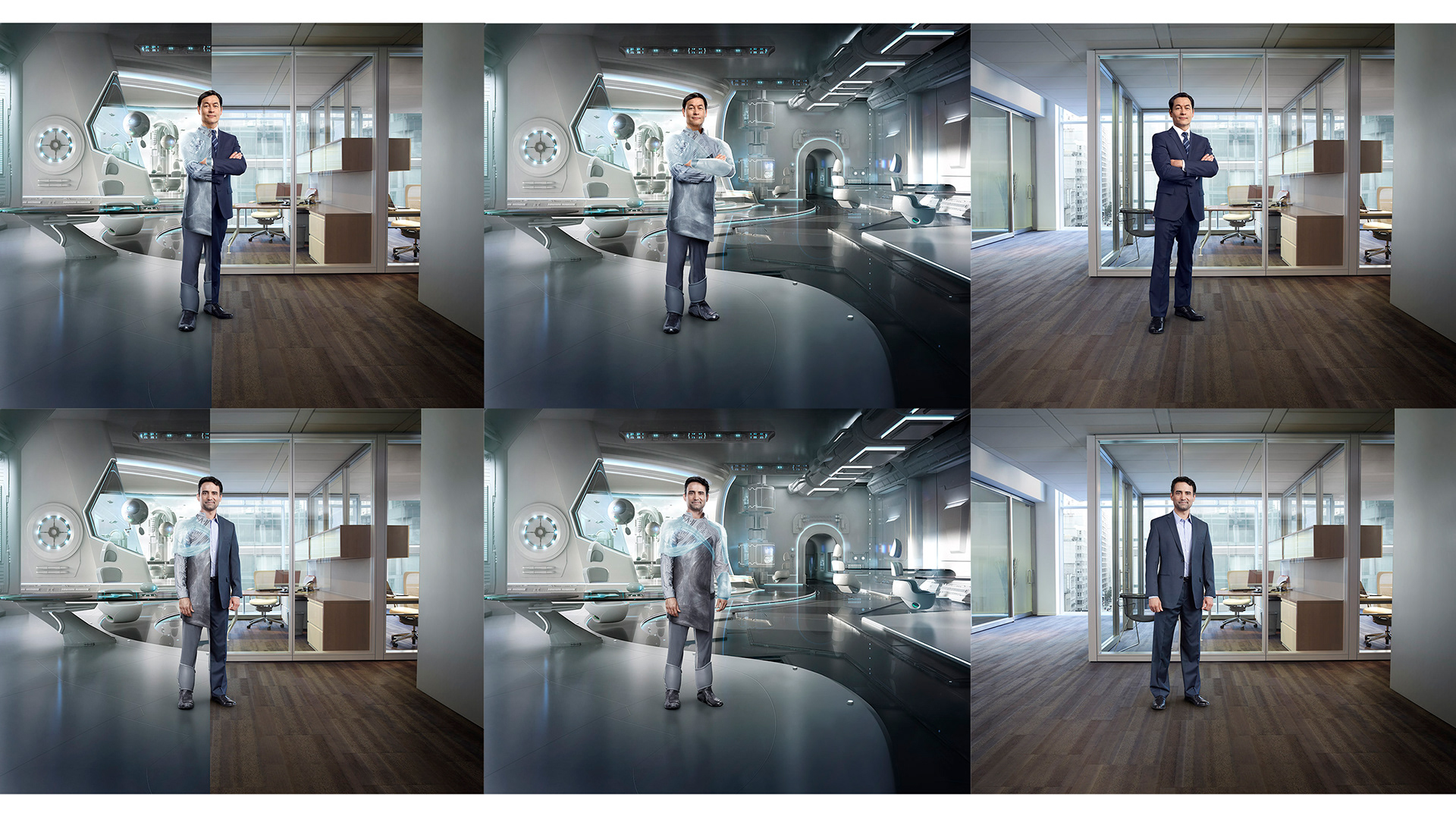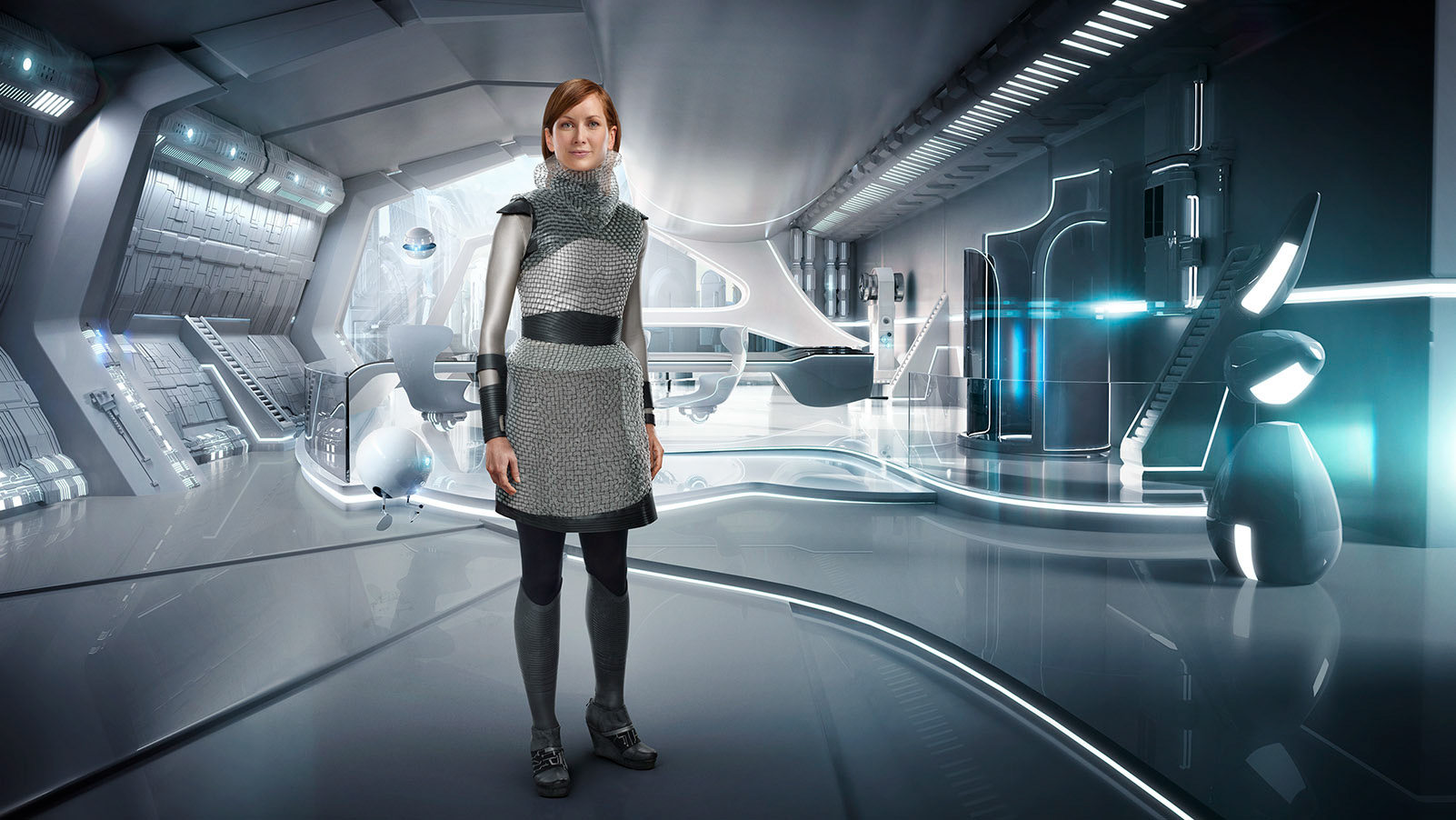 Final Full Bleed Image, then used in layout to give flexibility in placement for each publication.