CASE STUDY A: Forbidden Planet Homage
This was a portfolio project based around producing a B movie poster image but brought to life with 21st century production values. We worked together as a team, utilising our pre-visualising/concept artists to start mocking up visuals with pencil and paper.
This lets us work out the kinks, with composition, style, and content all much more flexible at this stage of the process, we capitalise on this to nail down our images, so we can progress to CGI and Post Production without hitch to produce the best image possible.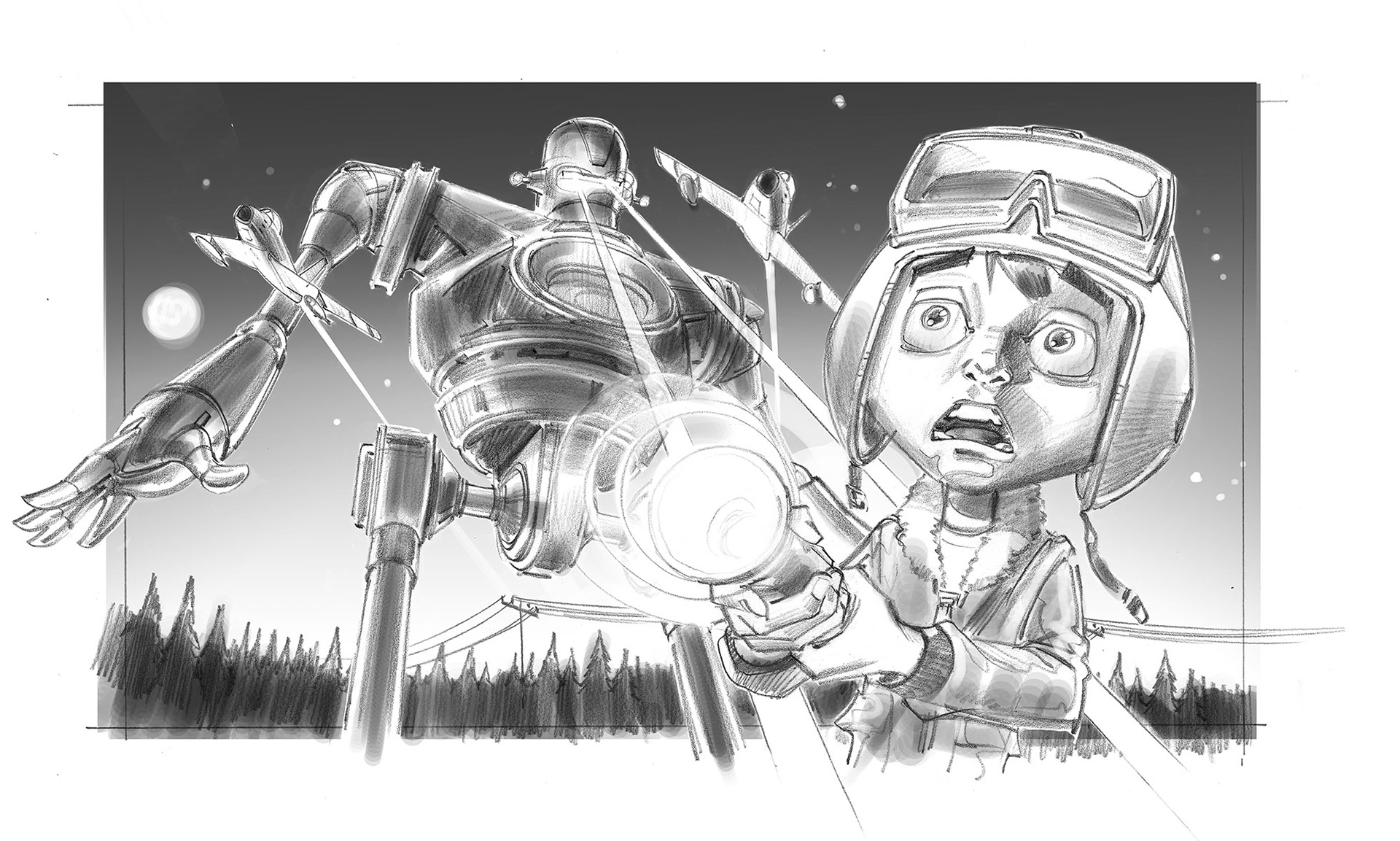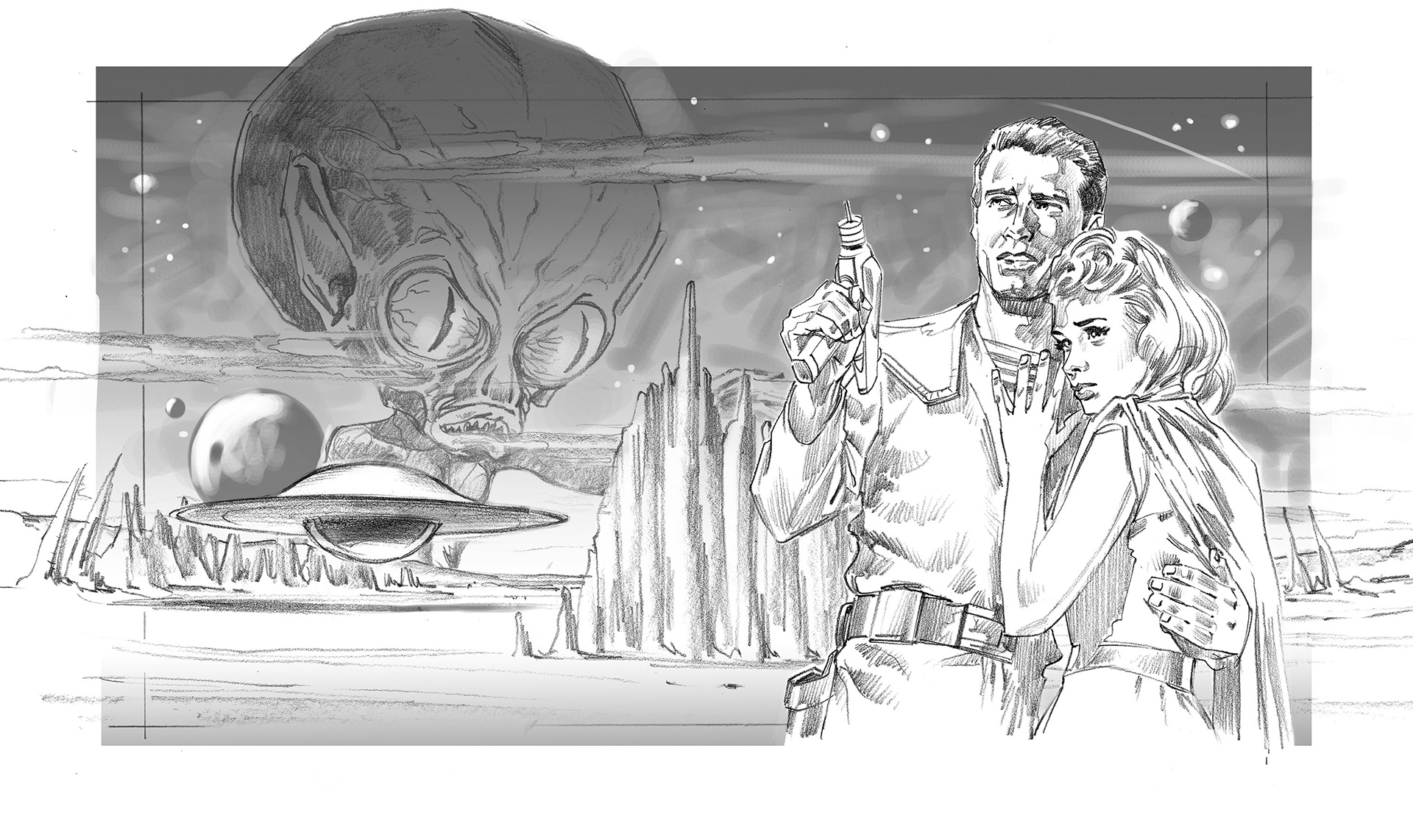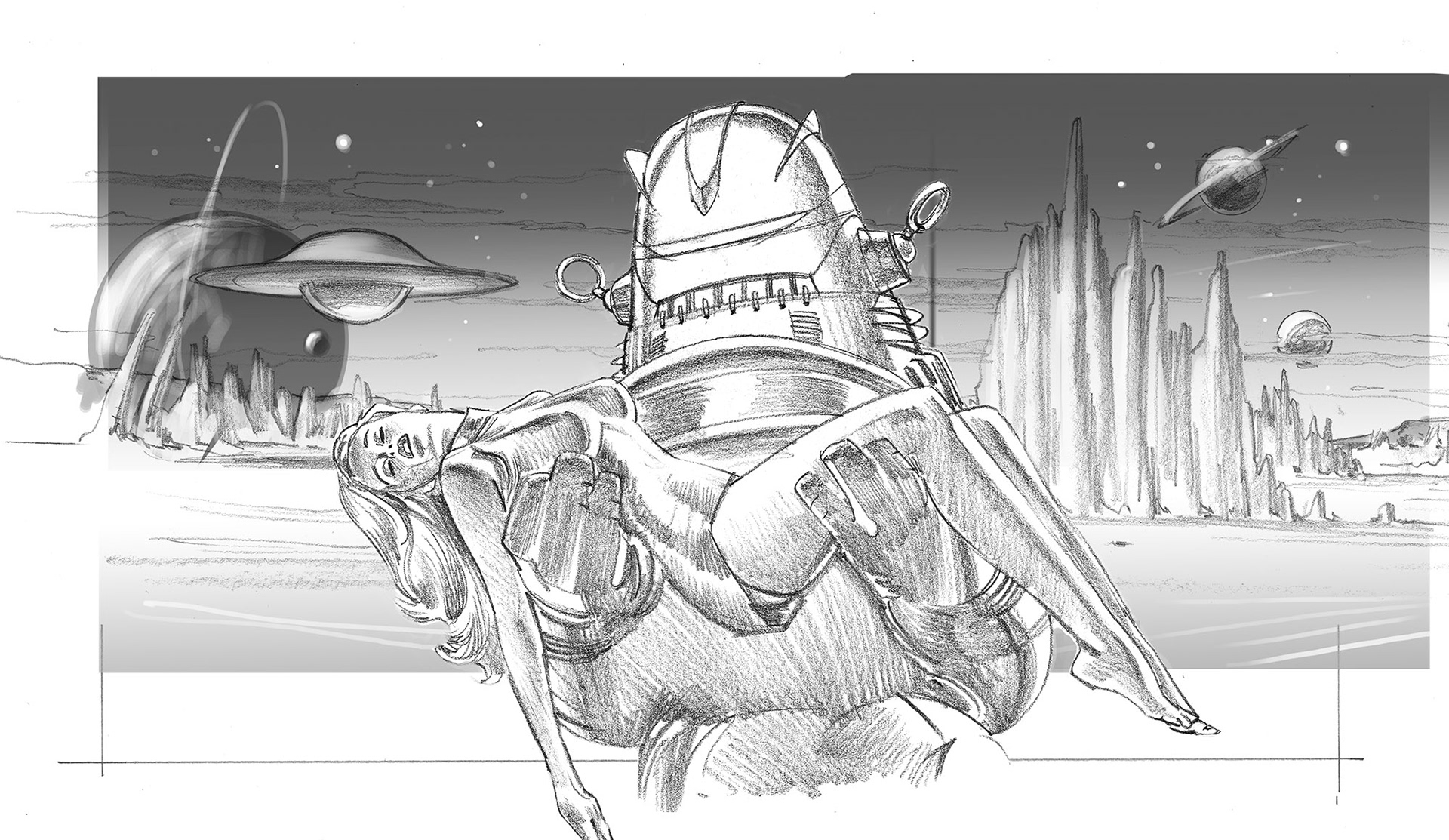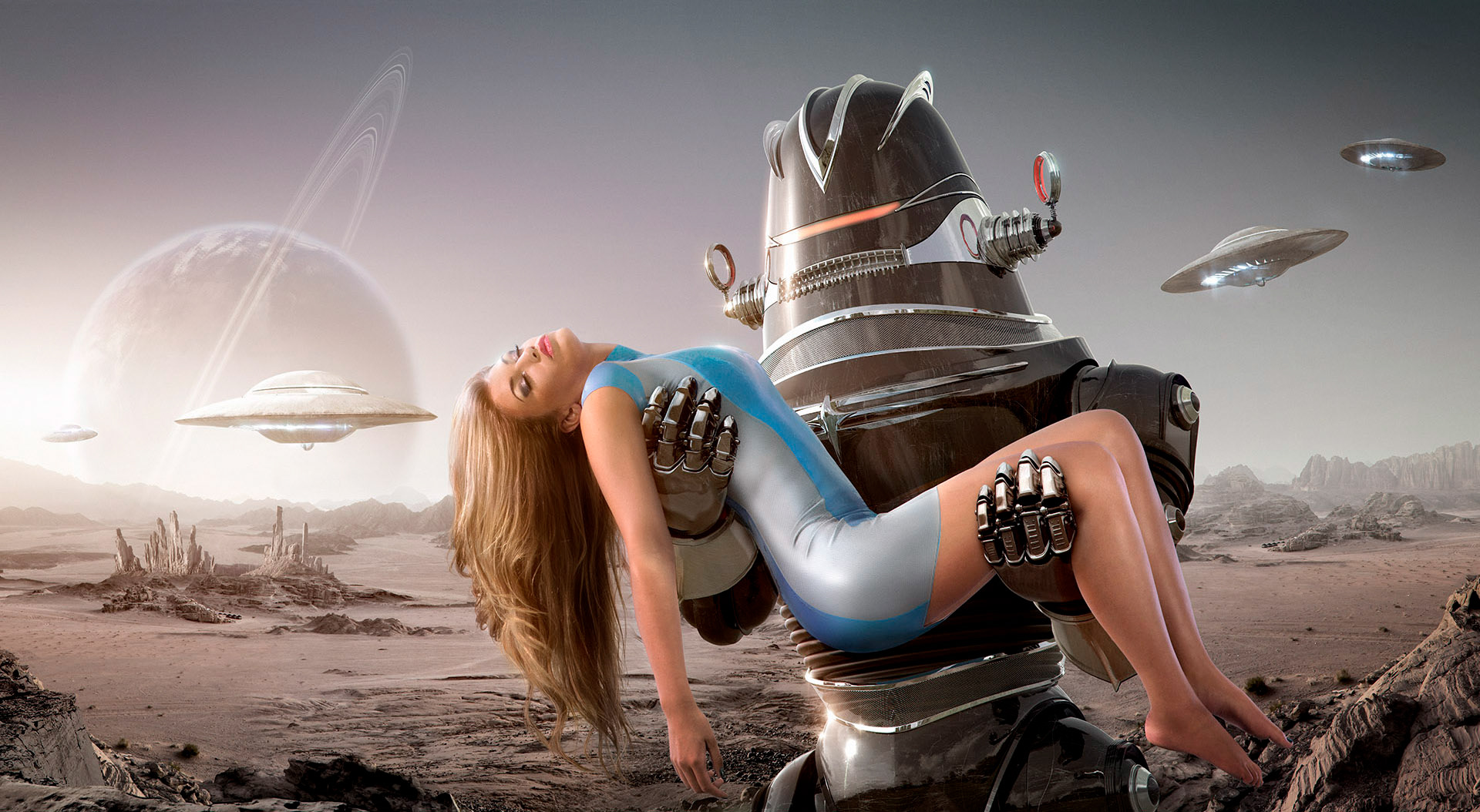 CASE STUDY B: Humalog Monsters
This was a large, ambitious campaign done for Humalog, centred around monsters with the food theme running through there aesthetic. With 16 different executions to be done for the many different locales around the world, we had to do it in a way that let us be flexible and efficient, hence we decided to rely heavily on an initial phase of concept art to flesh out the designs and final vision of the campaign. Below you can see many parts of the process from inital sketches, to colour variation work and exploring materials that would be fitting for each monster.