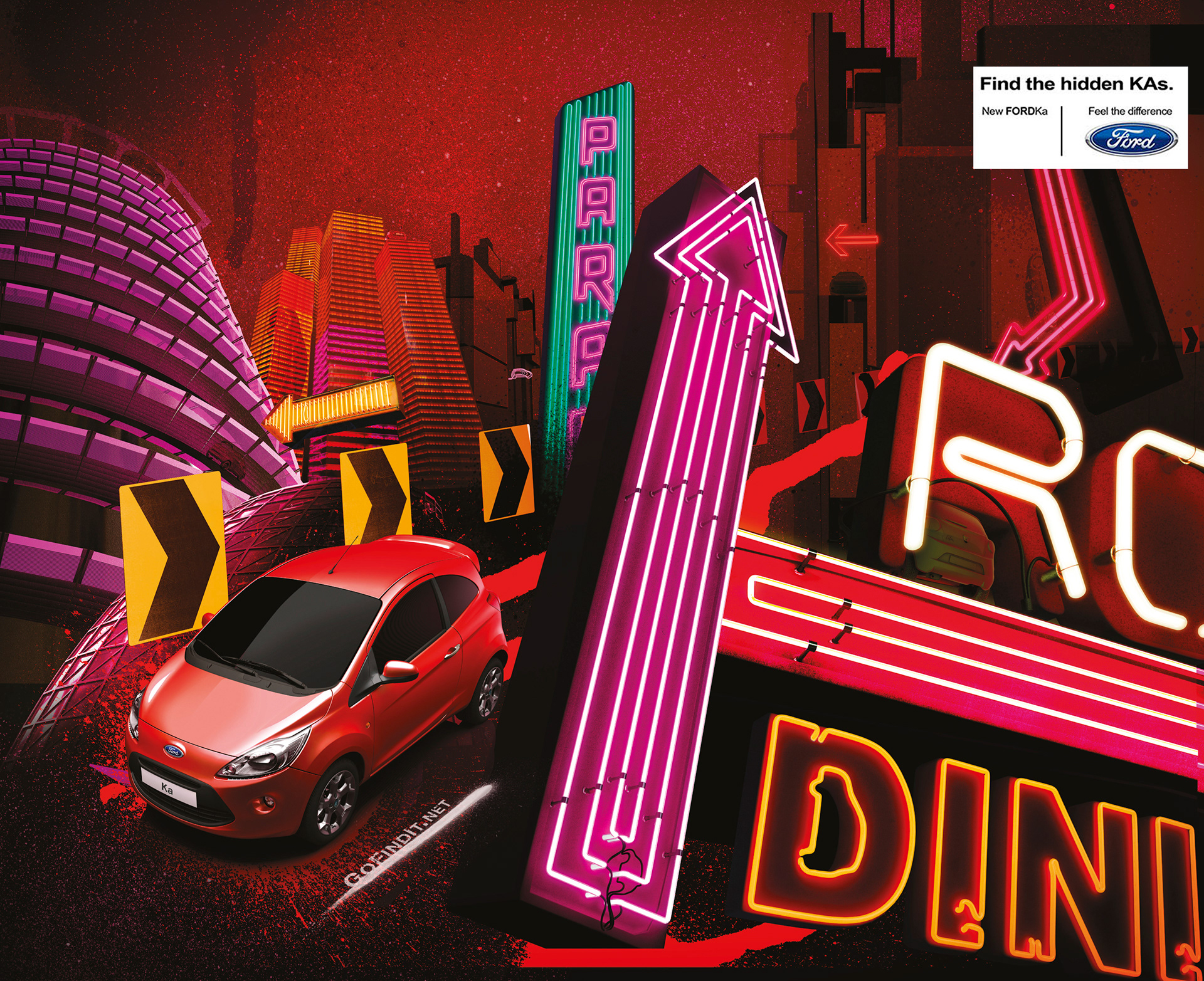 Agency // OGILVY
CGI // James Gardner-Pickett
Creative Direction // Tomato Studios
Retouching // Clive Biley
 
A fun, bright and exciting project idea brought to us by Ford KA. The 'Go Find It!' project tasked us with creating five different modern and surreal landscapes with 30 KA cars hidden within each one. We had to get experimental with this one and teamed up with the creatives from Tomato to play around with the images and develop interesting and different techniques that gave the images an almost collage-like effect. We used Modo, Photoshop and Bunkspeed to bring it all together in 5 contempary landscapes themed around the colour schemes of the KA cars. The final results are vibrant, unconventional, images that really catch your eye.