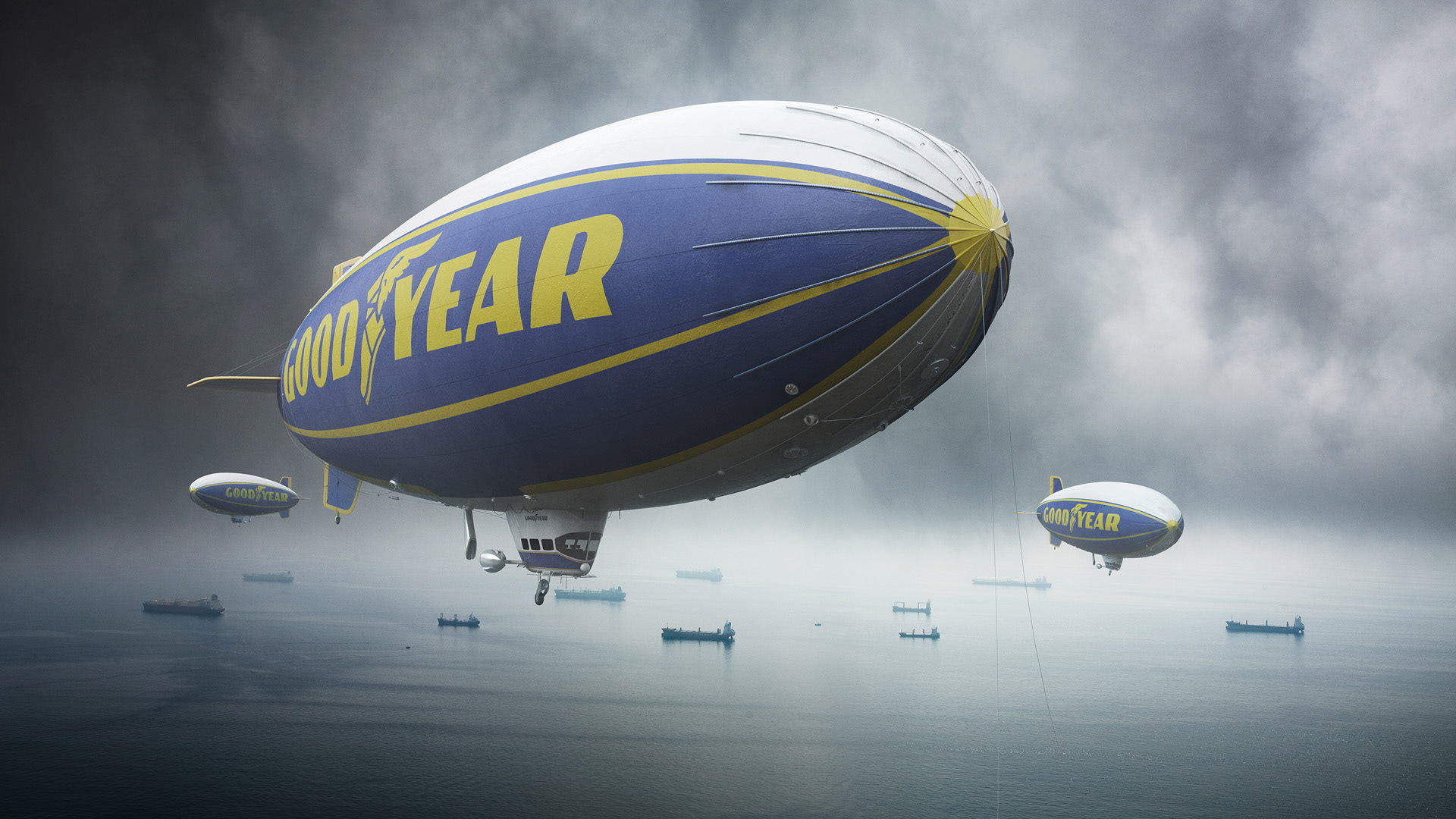 Collaboration between Photographer Andrew Pickett and Atomic14, we wanted to create something eerie, moody, atmospheric. Something with some subtelty in it.
The photography on this project was done on top of the famous Gibraltar rock. This rock is situated in such a way that the winds blow strong over the peak, bringing with it the clouds. A foggy rush of cloud over head and over the sheer drop into the ocean.
The background photography in this image hasnt been retouched, comped or altered in any way really, and we decided to leave it in its surreal almost unbelievable state, as we wanted to give credit to the location and portray as it really was.
We then set ourselves the task of creating digital blimps floating off the coast, and matched them into the backplate.
CGI // James Gardner-Pickett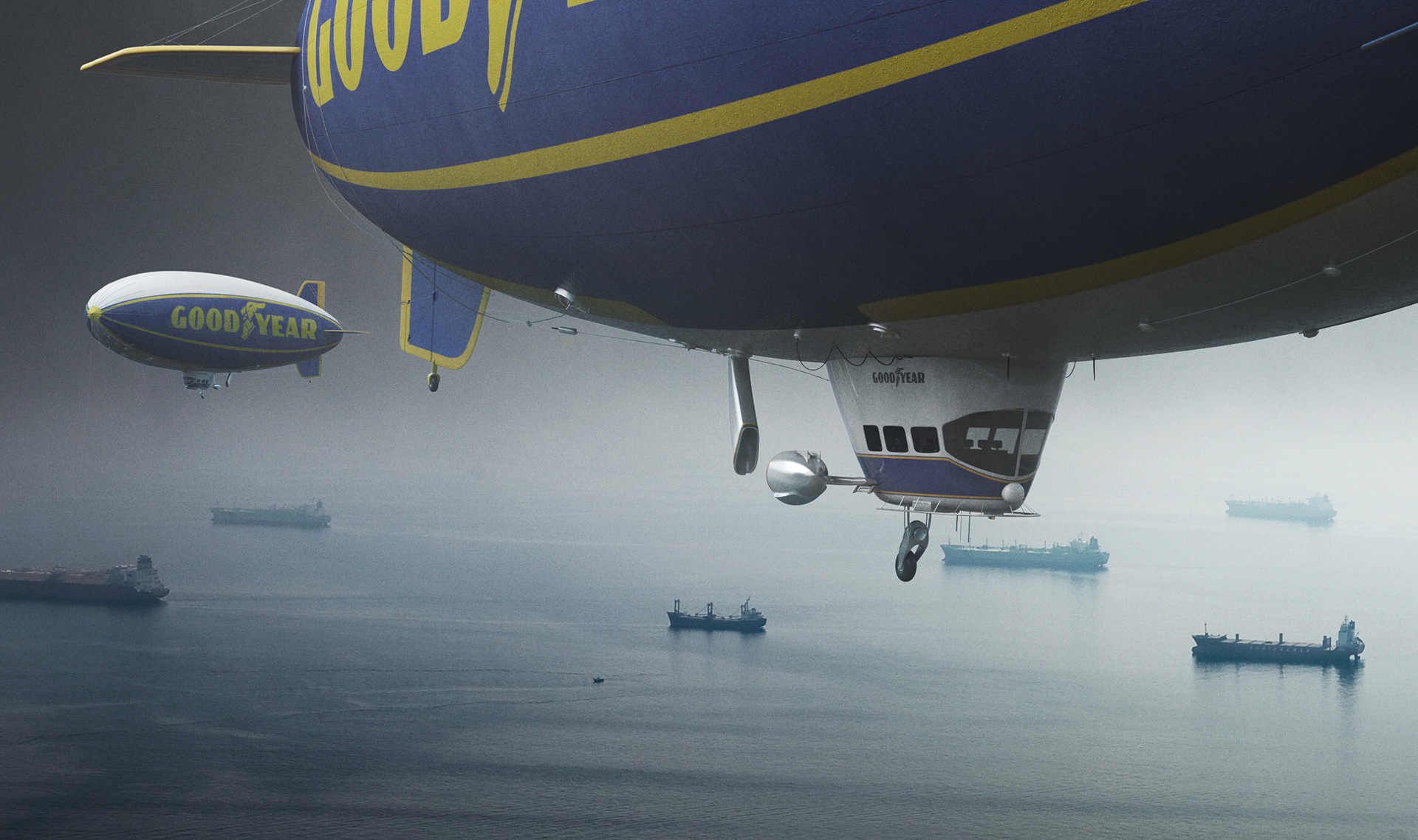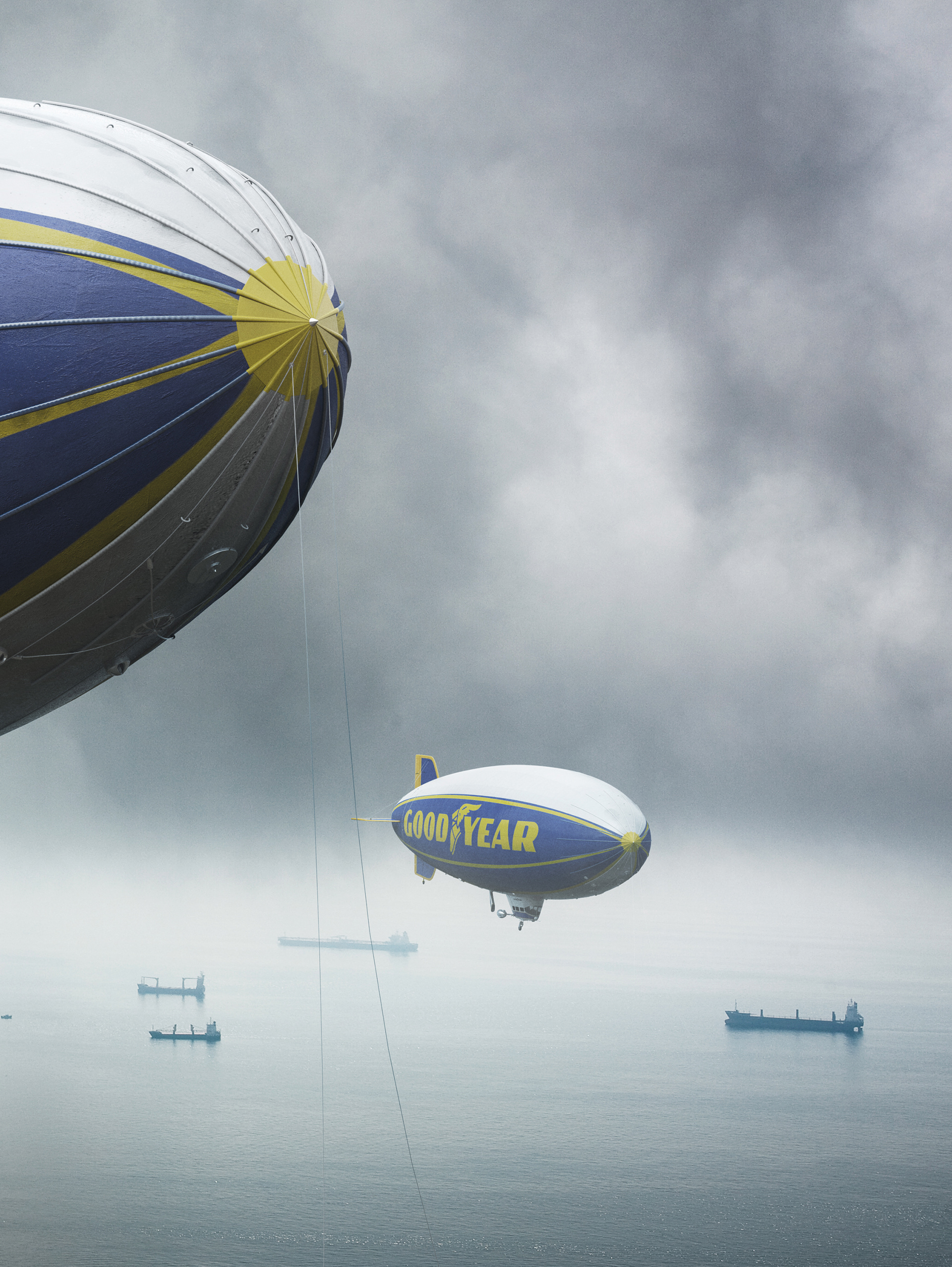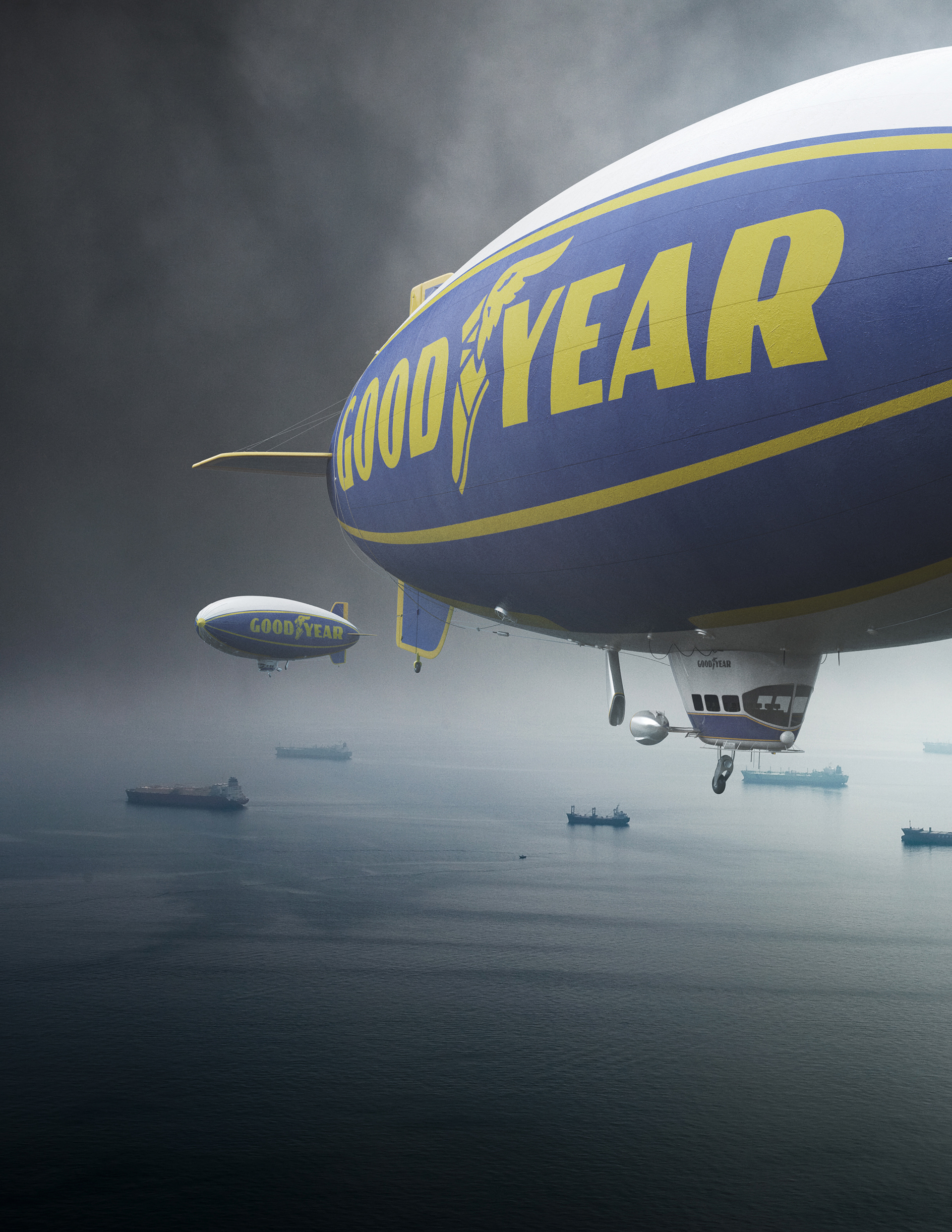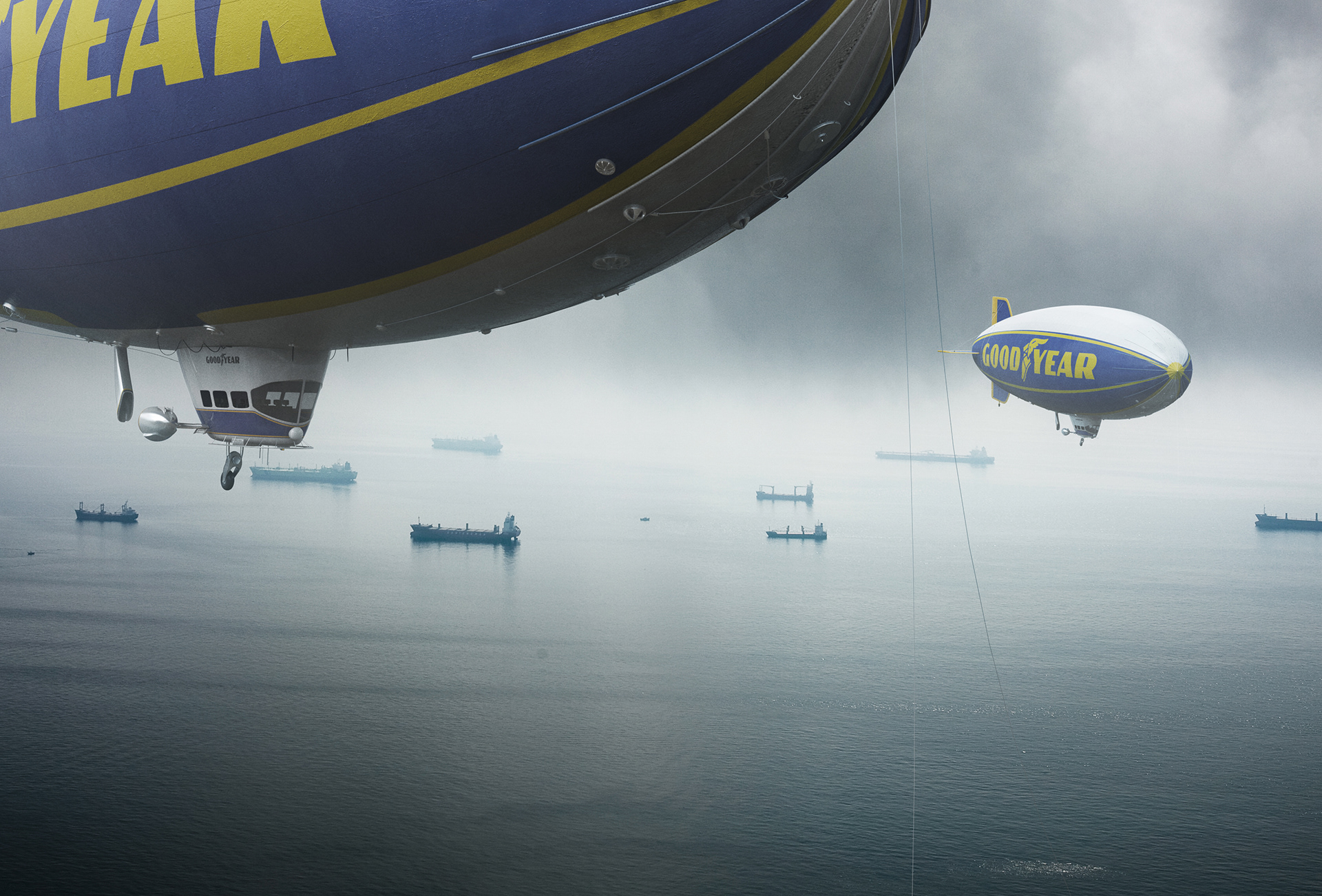 The blimps were entirely digital, modeled with the intricate details of their real counterparts, textured with all the decals and fine details these large scale objects have, and lit and shaded to match the surreal setting of the photographic backplate.